"You are using the wrong quadrant of your brain"
– This morning I awoke to the sudden realization that indeed, the left side of jaw was still completely filled with teeth. You see, I dreamed last night that one of my teeth was loose and then just fell out - now I'm an adult and I have no baby teeth. But then even more odd all the rest of my...
Experience rather than Knowledge
"God deliver us from teaching truth without experience. For the lack of experience in the truth prevents us from seeing the opportunity that the Father is presenting. When we practice the Presence of God, we can never stumble….. We do not become a new person by changing our behavior; we discover the person we already are in Christ and behave accordingly" - Graham Cooke The Lord...
"I will strum the harp of your heart and wrap you in the banner of My love"..."
– Quite often, when I am worshipping the Lord will give me these phrases to begin singing over the people I am ministering to. Today, while leading in worship very solemnly on piano He gave me the above phrase. And I just believe it to be so true - that we realize and accept that the Lord desires us!...
CHOMAH - THE BURNING WALL!
Before a meeting with a couple of students, I was asking the Lord for some wisdom on how to see the situation they were facing as they see it. And the Lord began to show me how it was as if they were standing in front of an 8-foot wall and looking straight at it. He began to show me how if we were only to look up that we would see Jesus' hand extended towards us to pull us up on top of...
The Fireplace - Day 17 →
What is the new church? We will be led by people who have actually seen Jesus and been in His presence, with signs and wonders that accompany them, with a whirl of the Spirit and revival glory that surrounds them! The awakeners will be arising to consume the locusts - the swarming, the crawling, the consuming, the chewing. This is a call to those who are called to a life of consecration, to those...
The Fireplace - Day 15 →
Release the suddenlies! Baptize us, Revive us, Ignite us with the Fire and Power! Make us more like You Jesus! Turn us into the burning ones! Step in to the fire, step into the flame and receive the fanning in to flame of the gifts inside you! More zeal, more more more more!
The Depth of a Stronghold
Two nights ago, I dreamt a second time of our need to repent. As I was tossing back and forth for a couple hours, I was dreaming of something but all I could hear and remember was repent - not just personal repentance but a corporate repentance. ( Mark 1:15, "The time has come," he said. "The kingdom of God has come near. Repent and believe the good news!") And while I was hearing repentance as...
The Fireplace - Day 13 →
What a night of stripping away the old - church, self, thoughts - for the new. We want holiness God. We don't want this diluted, tasteless, faithless Word anymore! No more spirit of offense and anger!
The Fireplace - Day 11! →
Listen and receive the faith and power and glory to believe for what God has said is POSSIBLE in the impossible world. To believe God for miracles, signs and wonders!
""
– One night at 24Flood, our Dearborn House of Prayer, I was reminded of an image I was affected by that the Lord gave me while at Prayer Watch 2010 at IHOP-KC in August about the Bride of Christ dressed in WHITE! No ribbons, no stains, no extras… a wedding dress that was PURE WHITE and shining! ...
""
– While I was at a prayer meeting in November leading worship, for a movement of God called E.A.C.H. happening in Southeastern Michigan, the Lord gave me a song about getting back to His heart and what that really meant. I shared this message on a couple Sundays after.
""
– January 30th I shared this message about God's immeasurable greatness! One month earlier I was supposed to have shared it but fell ill. However, I was bound and determined to explain this vision I saw about a measuring cup in relation to our relationship with God and how He has NO measuring...
KIM CLEMENT'S WORD FOR DETROIT!
  Prophesied on February 19, 2011 from Detroit, Michigan: "This city shall be known as a city of unity. I will break down the barriers; I will break down the racial barriers. I will break down the walls that have been built up. I will destroy the demonic power that has raged against this city. I will come before your Thanksgiving and I will tear down the very walls that have built hatred...
The first Fireplace
In the book Unfettered Hope by Marva J. Dawn, there is an explanation of the fireplace, with excerpts from Albert Borgman's discussion of the 'device paradigm', that was used a little over a century ago in America. "(the fireplace) was not instantaneous… because in the morning it had to be built. (And before it was built) trees had to be felled, logs had to be sawed...
"Deuteronomy 5:32,33 (ESV) "So be careful to do what the Lord your God..."
– The Lord began to speak to through reading this yesterday, first as I was reading in E.M. Bounds Complete Works on Prayer. He was talking about prayer and obedience, "If you have an earnest desire to pray well, you must learn how to obey well. If you have a desire to learn to pray, then you...
This clip was taken from my (through the...
HOLY STIRRING!
As God is moving in Dearborn, Detroit, and ALL of Southeastern Michigan - which they are now OVER 300 churches participating with E.A.C.H. WOAH GOD! This is a passage from September 23rd, 2006 in my journal that the Lord led me to and the woman in the picture below, had she not released this from the heavens - I don't know what would have happened "She (Jill) knew that I looked...
JOSHUA 1:3
As I was driving my NEW AND AWESOME AND WONDERFUL car this morning, I had a revelation from the Lord. My temporary license plate expired on Friday and I had been waiting to hear back from the dealership about my new plate - well praise God I received it on Friday, but still have it in my car due to Michigan weather and it being below freezing. BUURRRRR! This is what the Lord asked: "How...
2 tags
1 tag
"Jesus said, "cast out demons" (Matthew 10:1, 7). If you question something, cast..."
– While searching for some information on the "binding and loosing" of things on earth and heaven, found this in an article from Victory Life Church.. When in doubt cast it out
1 tag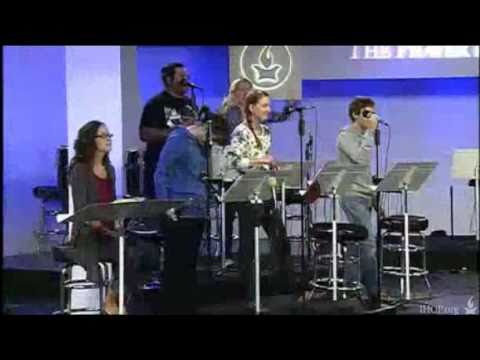 1 tag
"We are heading into a strategic time as God is sending out invitations to go..."
– Doug Addison: A Strategic Year with an Invitation to Go Deeper In one word, 2011 will be strategic. We will begin moving into more clarity about our destinies as God has been shifting our assignments. Similar to 2010, we will see a major increase and thrust in March of 2011 at the beginning of...
1 tag
"But earnestly desire the higher gifts. And I will show you a still more..."
– Okay, so let me echo what my lead pastor said in his comment about this past 24FLOOD: Another EXPLOSIVE night at 24FLOOD! It was definitly a taste of what the revival to come in Dearborn will be like. Especially when we broke out into praying in the Spirit and numerous times of shouting...
2 tags
1 tag
1 tag
1 tag
SPIRIT GRIEVED
Yesterday a student contacted me to say that a girl she knew had committed suicide on Monday and she was pretty disturbed by it. Now, personally I have walked through the death of 6 friends -3 from suicide, 2  from drunk driving, another from a car accident. And it breaks my heart that I lost friends due to brokenness and hurts in their lives. This friend of hers has been in the news recently...
Week in Wyandotte →
In my first months of being the youth pastor at Dearborn Heights First Assembly, I found out about an awesome opportunity for the students to participate in a home missions trip. I had no clue what I was doing. Being a Music Major in college, there was no rulebook for fitting the "mold" of a youth pastor. However, there is the One True God and the ability to cut the moorings on the...